My name is Hammond. This is me when I gave a speech on a stage!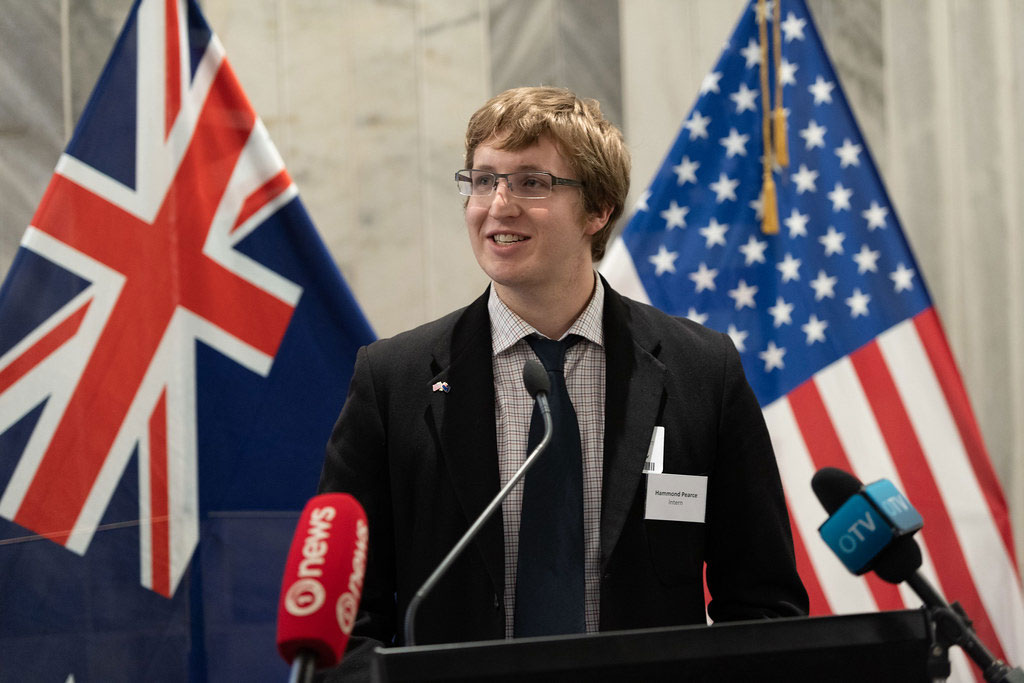 I have a Ph.D. in Computer Systems Engineering, with a focus on time-predictable systems and formally proving safety. Currently I work as a research asssistant professor in cybersecurity for embedded systems and additive manufacturing - Hammond's Academic Website Link.
I've worked at a variety of cool places, including:
NYU Center for Cybersecurity (my current job!)
NASA Ames (internship with the Intelligent Robotics Group)
The University of Auckland Department of Electrical, Computer, and Software Engineering (tutor, technician, professional teaching fellow)
Enertec Marine (contractor)
ThreeTwoOne (software developer)
Vend (support engineer)
Amazon affiliate notice
Occasionally I put Amazon affiliate links on this website (at some point I'll probably blog about how I set this up). If a link is an affiliate link I always put a note next to the link acknowledging this, and it's a requirement of the program that I state somewhere on the website that "As an Amazon Associate I earn from qualifying purchases.". There's no requirement to use my links if I have linked to a purchase you'd like to buy, and I'll always encourage you to shop around to find the best deals! But for me, the Amazon affiliate program means I have zero motivation to put ads anywhere on this site, so it's something, right?